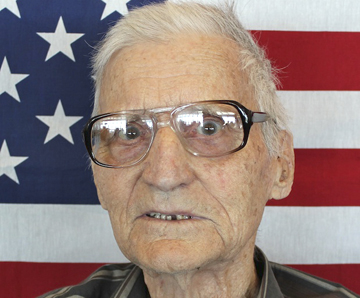 1928 – Jerome "Joe" John Hammerschmidt – 2020
Jerome "Joe" Hammerschmidt was born on March 20, 1928, in Minneapolis, MN. He grew up near Wabasso, MN and attended St. Ann's School. In November of 1950, he entered the U.S. Army and served until his Honorable Discharge in August of 1952. When he returned he lived in Lamberton, MN. Joe was united in marriage to Darlene Larrabee on September 17, 1955, in Sleepy Eye, MN. After their marriage, they lived in Fulda, MN where he worked for Interstate Power as a lineman and service and maintenance. After his retirement, they remained in Fulda. In February of 2019, he entered the Minnesota Veterans Home in Luverne. Joe passed away on Friday, March 13, 2020, at the Minnesota Veterans Home at the age of 91. He was a member of St. Gabriel's Catholic Church in Fulda. Joe was a member of the Fulda American Legion Post 318. He also served as a Volunteer Fireman in Fulda for many years. He enjoyed archery, bowling, softball, baseball, golf, snowmobiling, playing cards, bingo, a small amount of casino gambling and watching basketball games.
Survivors include his wife, Darlene Hammerschmidt, Fulda, MN; brother-in-law, Ronald Larrabee, Chapparal, NM and many nieces and nephews. He is preceded in death by father-in-law and mother-in-law, Neal and Mable Larrabee, three brothers-in-law, Delbert Larrabee, Dale Hubert, and Gerald Larrabee and three sisters-in-law, Joyce Larrabee, Joan Hubert, and Eva Larrabee.
Visitation will be Thursday, March 19, 2020, from 3 to 5 PM at the Totzke Funeral Home in Fulda. Send condolences online at www.totzkefuneralhome.com.